I did not take any contest pictures today. they were just too small and skinny to be worth it and with most being white/naked and a nearly totally white overcast sky their would be nothing in the pixels to see but blobs. I was also hot and tired and took it easier today.
I did however get some nice sport range models the auction/Competitor's forum and some nice video clips. I also got the contest results. So their are 4 pages.
Sport Range - Auction/Forum - Contest Results - Videos
Here is the Sport Range (this page)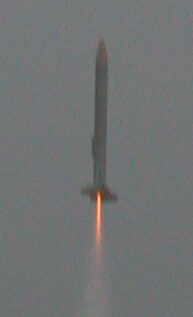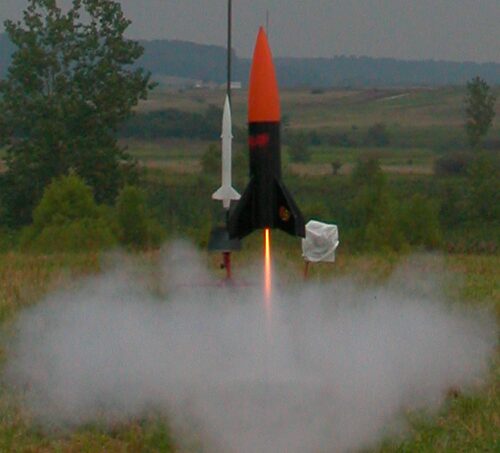 This is my ASP That Tube Rocket going up on a D12-3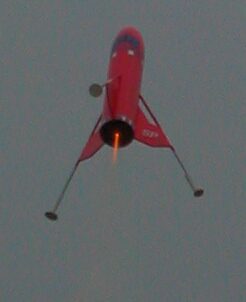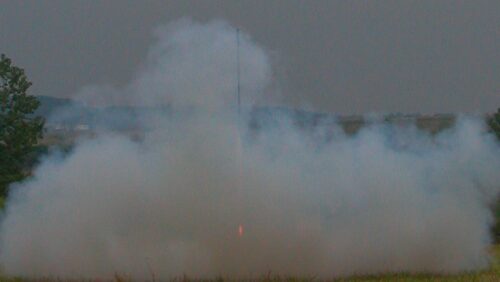 This jammed on the pad. Look below. Can you spot the nose cone? and the rocket? Got lucky with this shot. it was heavily obscured by its own smoke but still pretty cool.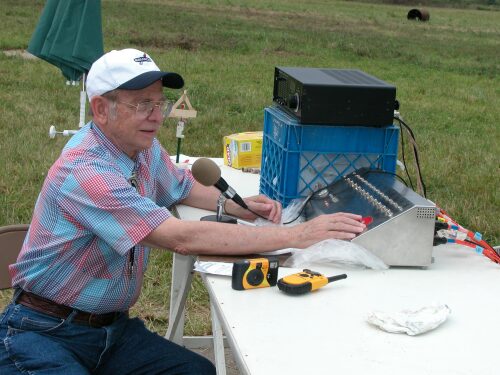 Vern Estes launches some rockets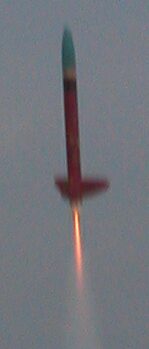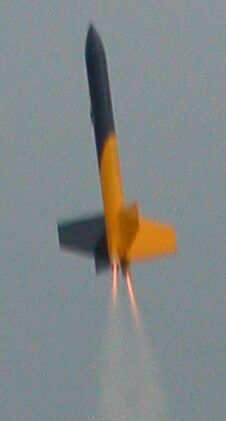 Left is a Spring that Jim Flis built in 1973 and this is its 401st flight launched by Vern Estes. Its original with original paint finish and now Signed. Cool. Right is his Deuce's Wild also Signed. same with the below Acme Spitfire. Very cool.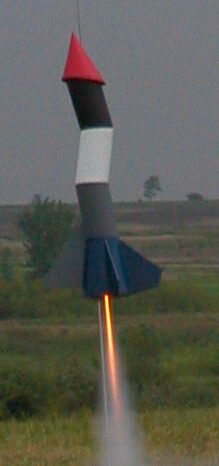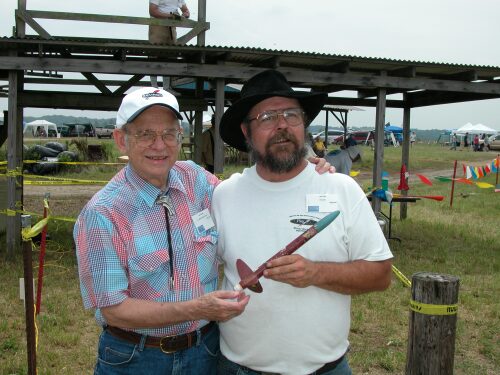 Vern Estes and Jim Flis with Jim's Sprint that Vern just sent on its 401st flight.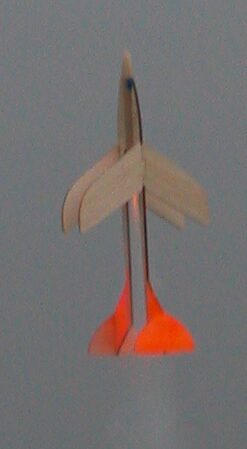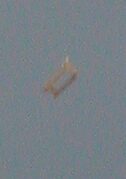 Left is the new Edmonds Twinsee - Right is a MICRO MAXX powered Jenny. it flew superbly. A wonderful model that glided shockingly well and boosted surprisingly high.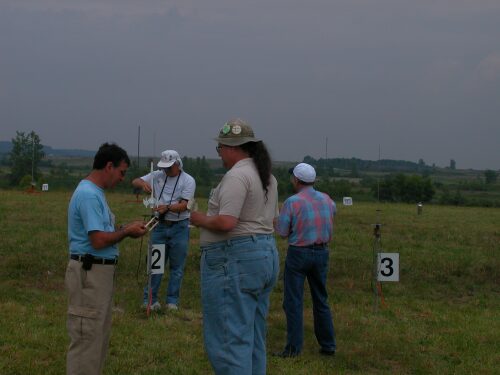 Here Jack Haggerty (spelling?) preps his Original Mars Snooper to be signed and flown by Vern Estes. a very cool rocket with an excellent flight.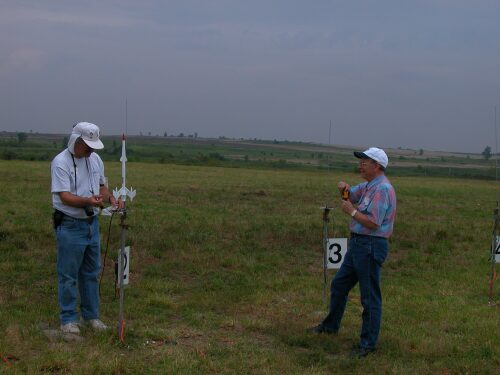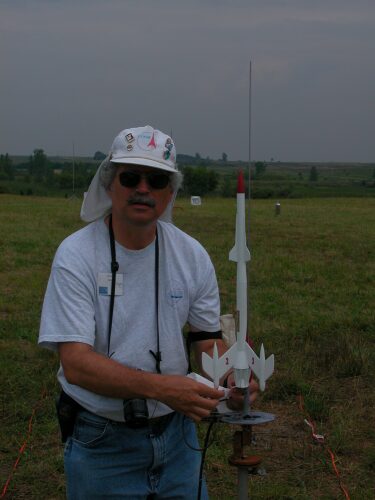 Jack Posing with his model and below the model in flight.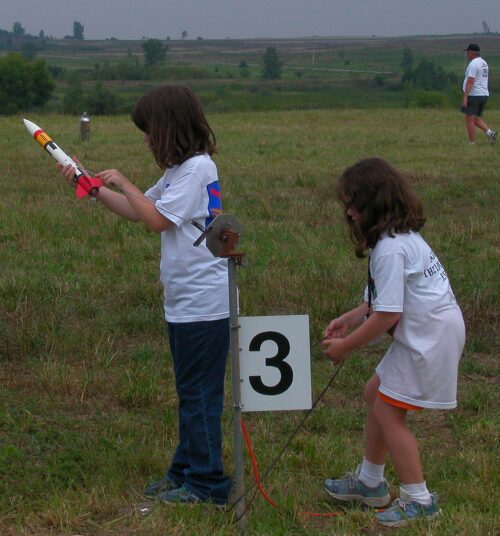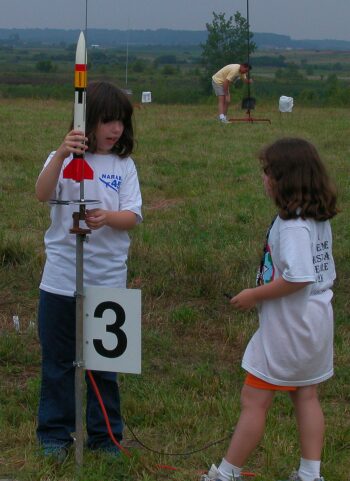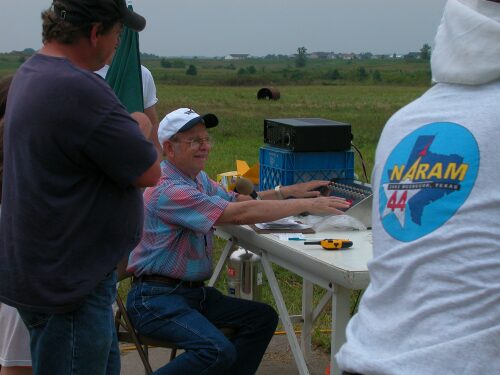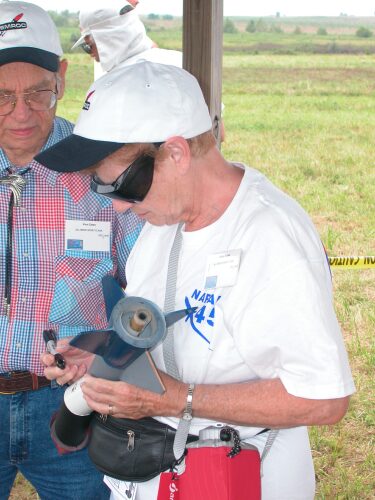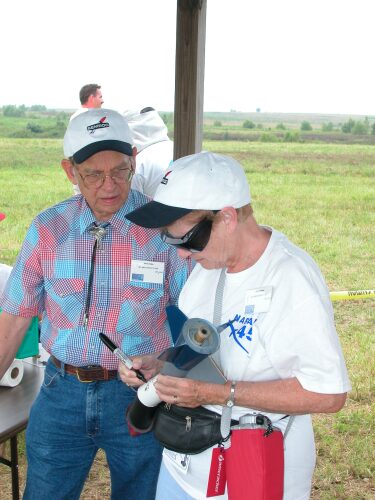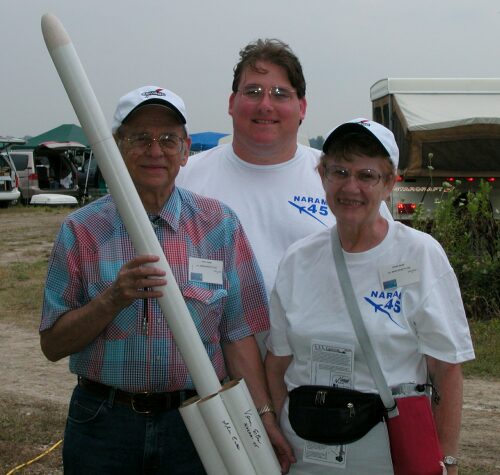 Vern and Glenda taking a picture with me and my That Tube Rocket.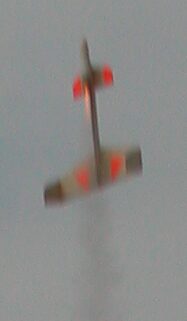 Left a Cici - surprised caught it on a C6-3 flight time of 49 seconds which got the flyer his silver nar trek accomplishment (sorry can not recall name) right is my That Tube Rocket on an F20-4 AWESOME flight landed 25 feet from the pad :-)