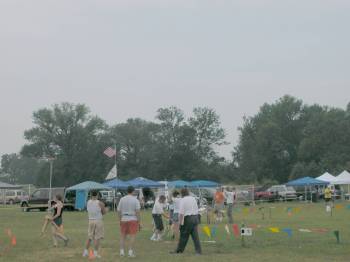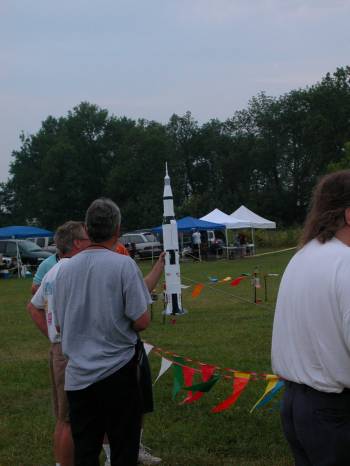 Top and bottom left prepping a gorgeous 3 Stage 5 Motor 1st stage Saturn V - IIRC he got 1st place !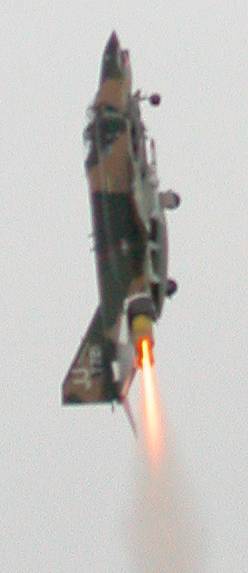 a Gorgeous F4 made by the same person who made the SU27 last year. VERY sadly this one also crashed was ductaped and crashed again. A real pitty as it is a very pretty model !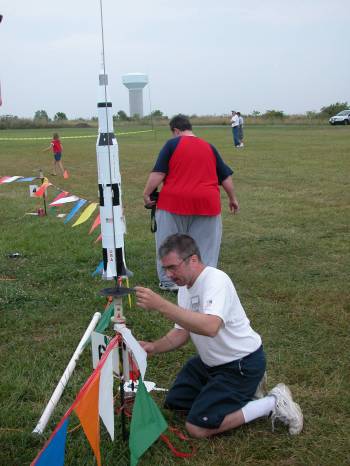 Here is that Saturn V and its Gorgeous Liftoff. those 5 motors are neat looking! Recovery below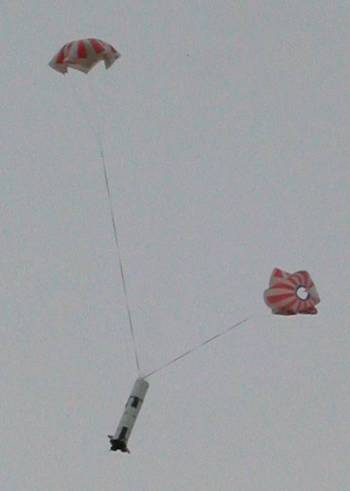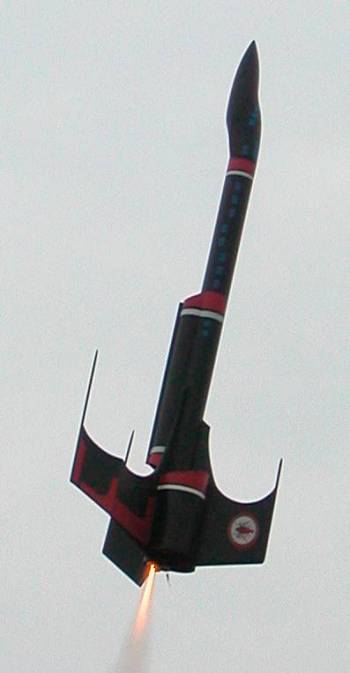 A REALLY Nice upscale ! only 2 of the E's lit but it still worked out ok.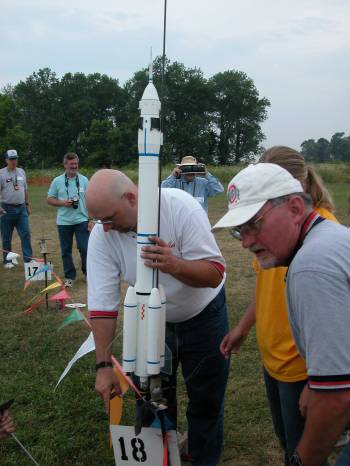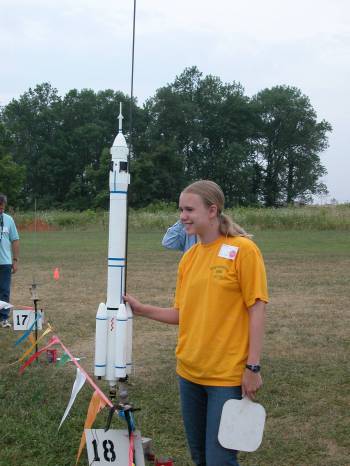 Quite a few of these flew. its NOT GSPSC ! its PMC !! I never knew they made Plastic Models that big! They all flew on F20's and I got all of them (one below right) I LOVE the F20 its a very nice motor!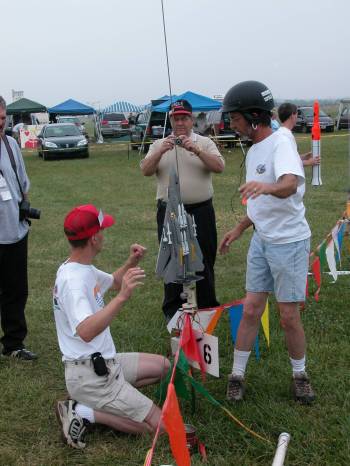 Prepping the very nice but sadly doomed Tomcat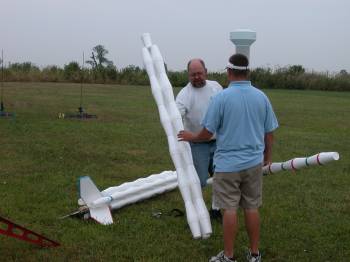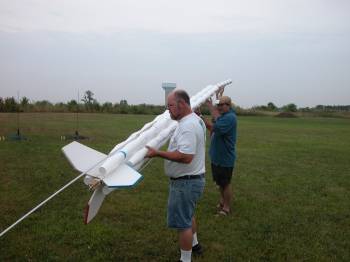 Readying the GIANT Foam cup rocket for one last flight with a 4D12 to Chad Staged 4D12 engine combo! I did not get a picture of this one as I already got a very nice pictures I DID however get a nice Video !! see the vids page!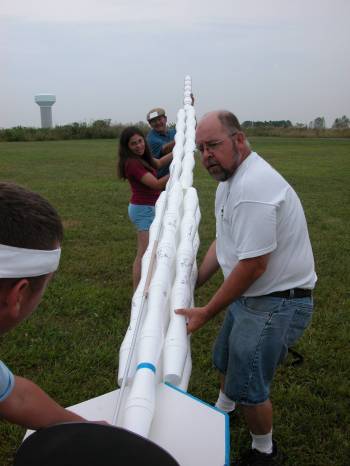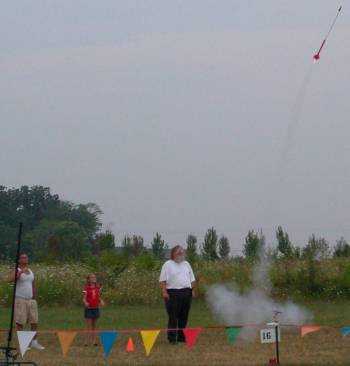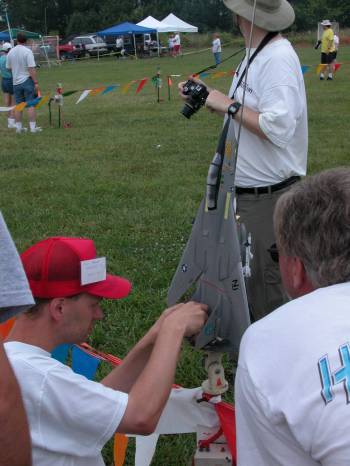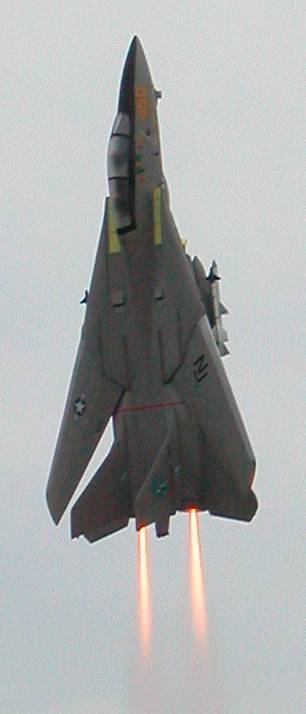 The Tomcat takes flight !! Gorgeous. it also pranged onto IIRC Performance Hobbies trailer and put quite a sizable HOLE in its metal roof! it was a 32ounce model on 2 D12's it had enough thrust it just arced too early :-(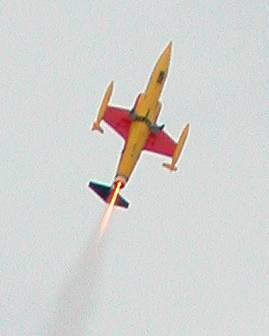 Caught this little F104 they are small quick little buggers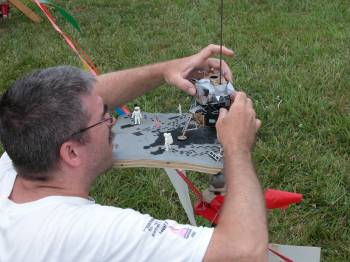 Prepping the very nice lunar module (only the proper part launches this would quailify for Space Systems) I also caught this 2 Engine model out of a tower (tower launches are hard cause I have to wait even longer to take the shot to clear the tower) It ejected the SRB's ont he way up wuite nice.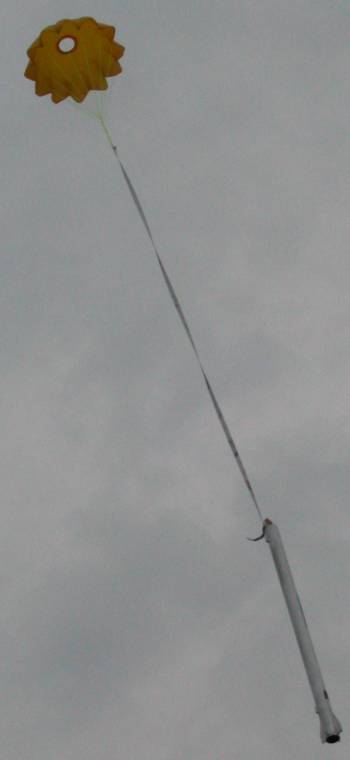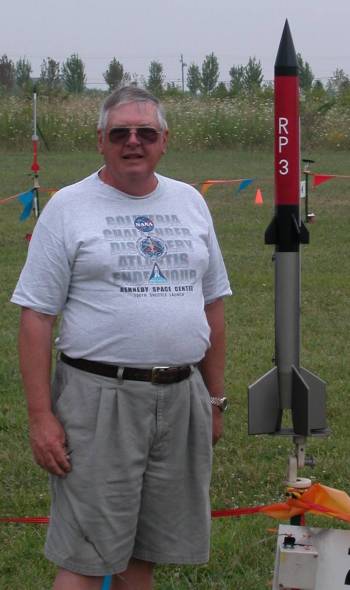 Beautifully Done RP-3 that was actually carrying MAIL postmarked that morning.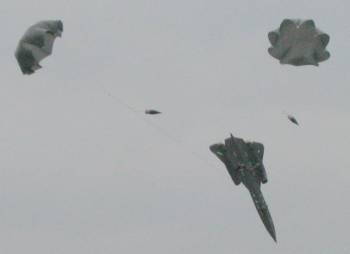 Chris Kidwell flew his blackbird for another wonderfuly flight garnering him a 3rd place trophy !